Design & Marketing
Our innovative group of designers knows how to help your organization stand out!

Printing
From understanding your stock and color parameters to the printing and finishing of your project, our skilled print operators will make your project shine.

Mailing
Our expert mailing team has been successfully navigating postal regulations for years.

Fulfillment
We have the capabilities to deliver reliable fulfillment and distribution services to keep your business moving forward.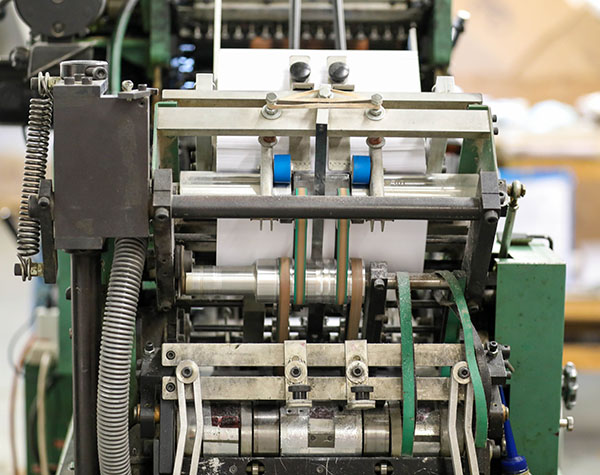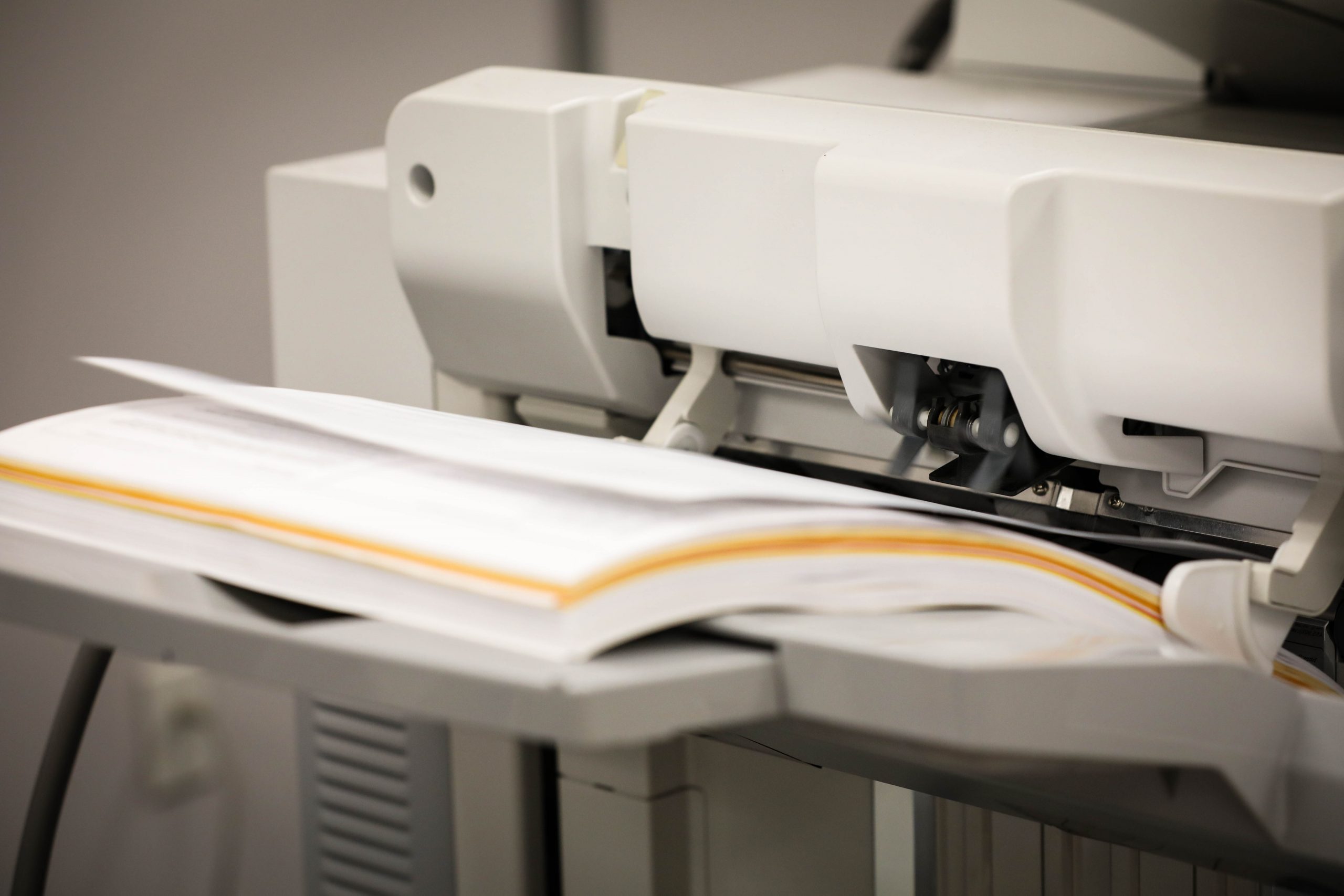 Design & Marketing
Mac and PC Workstations
Adobe® Creative Cloud
Powerpoint Presentations
Stock Photography
Fuji Javelin Platesetter
2 Epson Stylus Pro Wide Format Inkjet Printers
Heidelberg Prinect Ripping System
Heidelberg Signa Station Imposition Software
Current & legacy, Mac & PC, versions of Design, Publishing, Data, Document and File Management Software (Adobe Creative Suite, Quark, Microsoft, etc.)
Bindery
Stahl Saddle Stitcher with 6 Pockets plus Cover Feeder accommodates 16-page Signatures, 3-Edge Trim, Inline Cover Score, Folded Envelope Insertion and Tip-In of BRC, Order Forms, etc., with Intellegent Matching System
Sterling Digibinder – Perfect Binder
MBO 26" Continuous Feed Folder with Interchangeable Right Angle
MBO 23" Continuous Feed Folder with Interchangeable Right Angle
MBO 21" Continuous Feed Folder with
Gatefold Attachment
MBO 22" Pile Feed Folder with Right Angle
Morgana DigifoldPro
GMS Micro Glue 428, 3-Station Glue Applicators
Lawson Regent III Cutter
Polar 115 Cutter
Heidelberg Cylinder Die-Cutter
3-Hole Drill and Multiple Single Station Stitchers
2 Paper Belly Banders
2 Shrink-Wrap Machines
Pressroom
6-Color Heidelberg Speedmaster Perfector Press with Aqueous Coating Unit (40" x 28")
6-Color Heidelberg Speedmaster Perfector Press (40" x 28")
6-Color Heidelberg Speedmaster Perfector Press with Aqueous Coating Unit (29" x 20")
4-Color Canon ImagePRESS C10000VP Digital Printing Press (13" x 19")
4-Color Canon ImagePRESS C8000VP Digital Printing Press (13" x 19")
2 Canon ImagePRESS 1110+ Digital Printing Presses (13" x 19")
Formax ColorMax 7 Digital Color Printer (9.5" x17")
2-Color Halm Super Jet Envelope Press (12" x 18")
Mailing & Fulfillment
In-house Programming & Data Processing
BCC Mail Manager 2010, Full 48-Month NCOA Update License
BCC Intelligent Barcode Verifier
Scitex 5240 Inkjet with Drying Unit
2 Inline Wafer Sealers
Inline Live Stamp Adapter
MCS Dual Head Inkjet with Wide Area Drying Unit
Bell & Howell 6-Station Inserter (9" x 12")
Mailcrafter 6-Station Inserter (6" x 9")
Mailstar 500 – 8 Pocket Intelligent Mail Inserter (6" x 9")
MCS Intelligent Mailing System
In-House and On-Call Handworker Staff
Various Satellite Equipment
Acufast Tabber for Wafer Seal & Pressure Sensitive Labels
ASCOM Meter Machine
Online Fulfillment Management System
Warehouse Storage
Digital Printing
Canon ImagePRESS C10000VP Color Digital Press – Inline Finishing, with saddle stitching or squareback bound edge & Variable Data
Canon ImagePRESS C8000VP Color Digital Press – Inline Finishing & Variable Data
2 Canon ImagePRESS 1110+ Digital Presses – Inline Finishing & Variable Data
Ricoh Pro C751 Color Digital Press (Color Envelopes, Variable Data)
Formax ColorMax 7 Digital Color Printer – Variable Data
Variable Data Personalization – Duplex and Multidirectional
Variable Graphics Personalization – Fusion Pro Expressions
1200 DPI Scanning
Electronic Document Storage
Saddle Stitching, Wiro-o, GBC and Perfect Binding
Film Lamination
Shipping
Fed-Ex Powership – Overnight, 2nd & 3rd Day and Super Saver
UPS Services
US Postal Services
Same-Day and Long-Distance Couriers
In-House Fleet