Star is pleased to welcome you back with FREE Personalized To-Do and Note Pads.
It's simple and quick—tell us what name to use on your pads, enter your offer code and an address where to mail them. We'll get them into production using our variable data process and out the door to you via our fulfillment department.
We know that you can put these to good use to organize tasks and communicate ideas in whatever business environment you are in!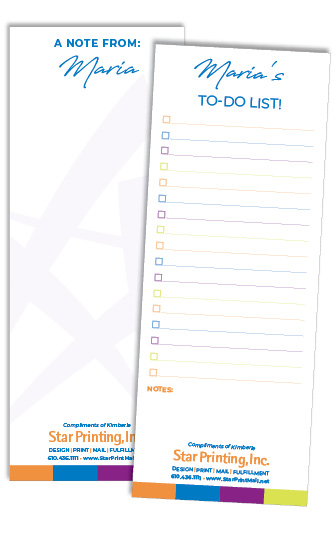 Complimentary Note Pads Order Form
Fields marked with an asterisk (*) are required.