Mailing & Database Management
As qualified mailing experts, Star is positioned to provide our clients with an accurate and streamlined postal experience. We know mailing and have spent years developing our expertise and relationships with the USPS distribution locations in our area. We recognize that mail marketing involves much more than simply printing an address in a mail piece. Star has been helping our clients successfully navigate postal regulations for many years.
We start with our design capabilities. Our design and marketing team is well versed in postal regulations which ensures that your mail piece is designed correctly from the start – with the consideration of providing you a design that is as efficient as possible with regards to postage and postal regulations. We also place the same emphasis on your in-house designed piece and when appropriate will provide recommendations to allow you to receive a greater postage discount.
Our mailing division maintains an emphasis on the accuracy of our client's name and address lists. The higher the quality of your addresses, the better the results will be from your mailing – whether it's for generating sales leads, communicating community information, or receiving as many donations as possible from an appeal campaign.
The investment to manage mail databases from the very start of a project allows Star to be good stewards of your marketing and communication dollars by ensuring accurate mailings – streamlining both the printing and postage costs. We have developed the skill and expertise to uniquely position ourselves as a leader in the mail marketing industry.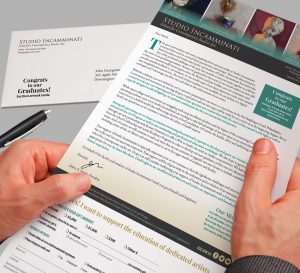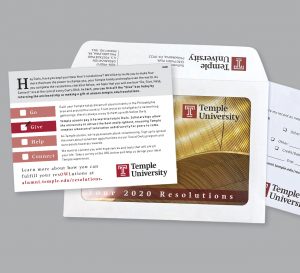 OUR MAILING CAPABILITIES
Data Collection & Management
List Analysis & Creation
Postal Certification (CASS, NCOA, Walk Sequence, Drop Shipments, etc.)
Postal Sorting
Barcoding & Verification
Inserting
Live Stamping
Inkjetting, Camera Match
Wafer Sealing
USPS Postage Rates – Effective January 22, 2023
As your mailing industry resource, we want to provide you with postage rates and the following mailing specifications for your in-house design / layout team.

These postage rates are estimates and are on the high end of what postage will cost. Star utilizes our mailing expertise to provide each customer with the lowest postage rate possible and practical. For those using Informed Delivery, USPS has announced a 4% postage discount on August 1, 2023 through December 31, 2023.
MAILING SPECS
POSTCARD SIZE:
Length: min–5″, max–9″
Height: min–3.5″, max–6″
Thick: min–0.007″, max–0.016″
Aspect Ratio: (Length divided by height): min–1.3″, max–2.5″
LETTER SIZE:
Length: min–5″, max–11.5″
Height: min–3.5″, max–6.125″
Thick: min–0.007″, max–0.25″
Aspect Ratio: (length divided by height): min–1.3″, max–2.5″
SELF-MAILERS:
Folded self-mailers: two wafer-seals on the top, final fold on bottom of mail piece
Booklets: three wafer-seals (two on leading edge, one on trailing edge)
Maximum Size: 10.5" X 6"
MAIL PANEL STANDARDS:
Need to provide a clear area for recipient address
4.5" in from the right
2.25" up from the bottom
FLAT SIZE:
Length: min–11.5″, max–15″
Height: min–6.125″, max–12″
Thick: min–0.25″, max–0.75″
Let Star Streamline Your Next Mailing!